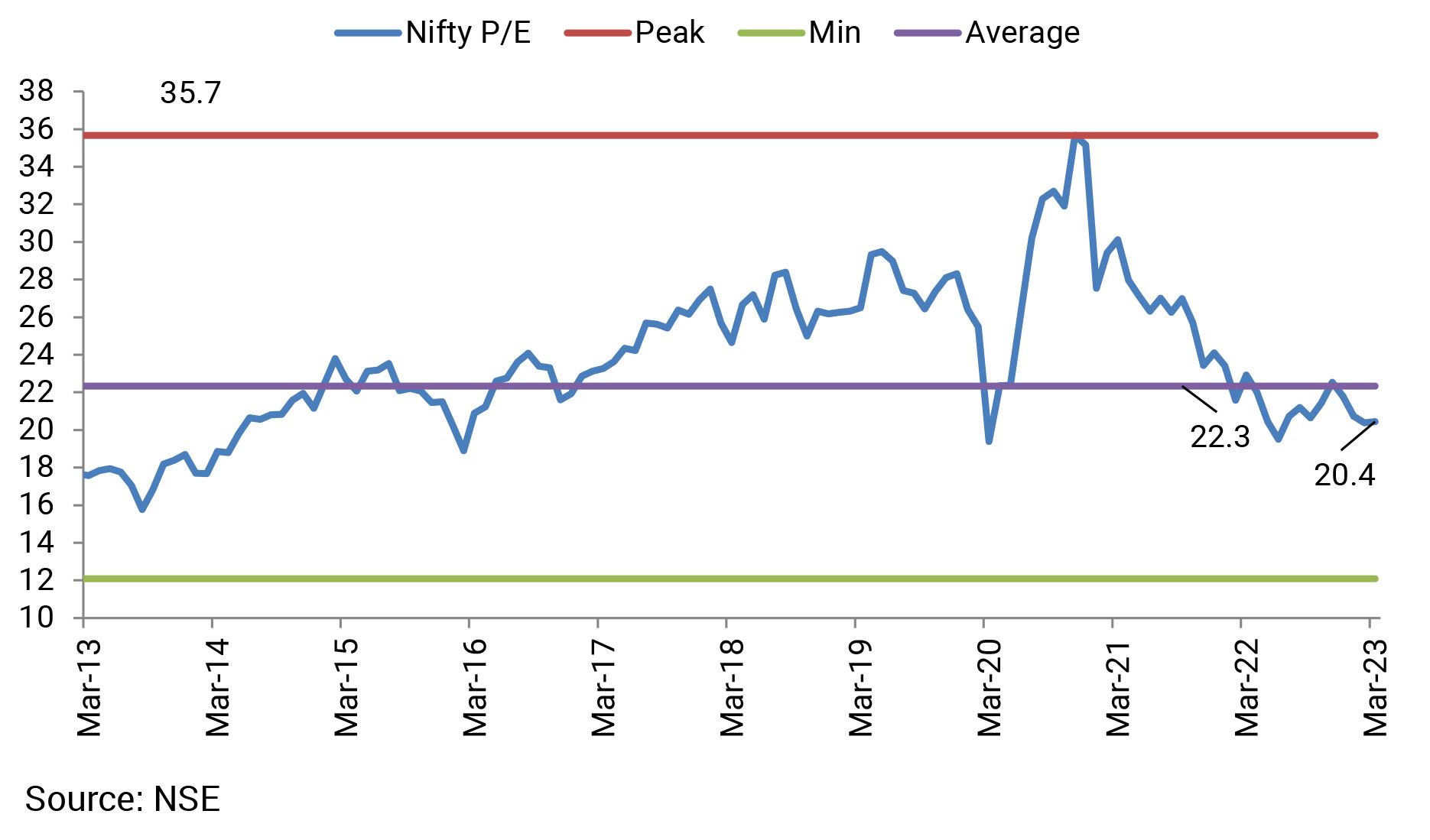 India growth to accelerate:
We believe India's growth should accelerate as budget has proposed to increase capital expenditure by 33% in next financial year. In line, Moody's investor service raised India's economic growth forecast to 5.5% for 2023 from 4.8% pegged earlier.
Robust GST collection:
The gross GST collection continues to remain strong, with March 2023 collection came at Rs1.6tn which is 2nd highest collection month ever. With this GST collection has crossed Rs 1.5tn four times in this last financial year.
Taxation change:
The government has changed taxation of debt mutual funds under which no benefit of indexation for calculation of LTCG on debt MFs (where equity investment is less than 35%) will be available for investments made on or after April 1, 2023.
Elevated inflation is a key risk:
In our view, India's high core inflation poses a risk to economy growth. In addition, growing upside risks to food prices due to changing weather patterns may add to inflation challenges. India's CPI inflation averaged 4.9% over October 2016-February 2023, higher than the 4% inflation target adopted in the inflation-targeting framework of the RBI in October 2016.