Kotak Health Shield explained
What is Kotak Health Shield?
Kotak Health Shield is a fixed benefit, health insurance plan that ensures you are always protected, against early or major stages illnesses / conditions related to Cancer, Cardiac, Livo and Neuro which may otherwise have the potential to drain your lifelong savings. That's not it! It also offers financial protection against Personal Accident, where we will pay a lump-sum amount in the event of Life Assured's Accidental Death or Disability under Personal Accident Shield.
Plan Options
You may select any one or more of the 5 Plan Options available under this plan at inception based on your requirements. You may choose to extend the coverage to your spouse under the same plan. Once the Plan Option is choosen, the same cannot be changed during the policy term.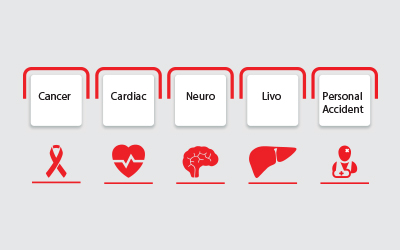 How does the Plan work?
Let us understand the working of this plan with an example. Mr. Satish, a 35 year old male, wishes to opt for Cancer & Cardiac options under this plan for a period of 10 years and pay regular premium of Rs. 8,830 (excluding GST & Cess). Mr. Satish also wants to avail Waiver of Premium & Income Benefit by paying additional premium of Rs. 1,144 (excluding GST and Cess). The Sum Assured opted by the customer under Cancer & Cardiac option is Rs. 40 Lakhs each.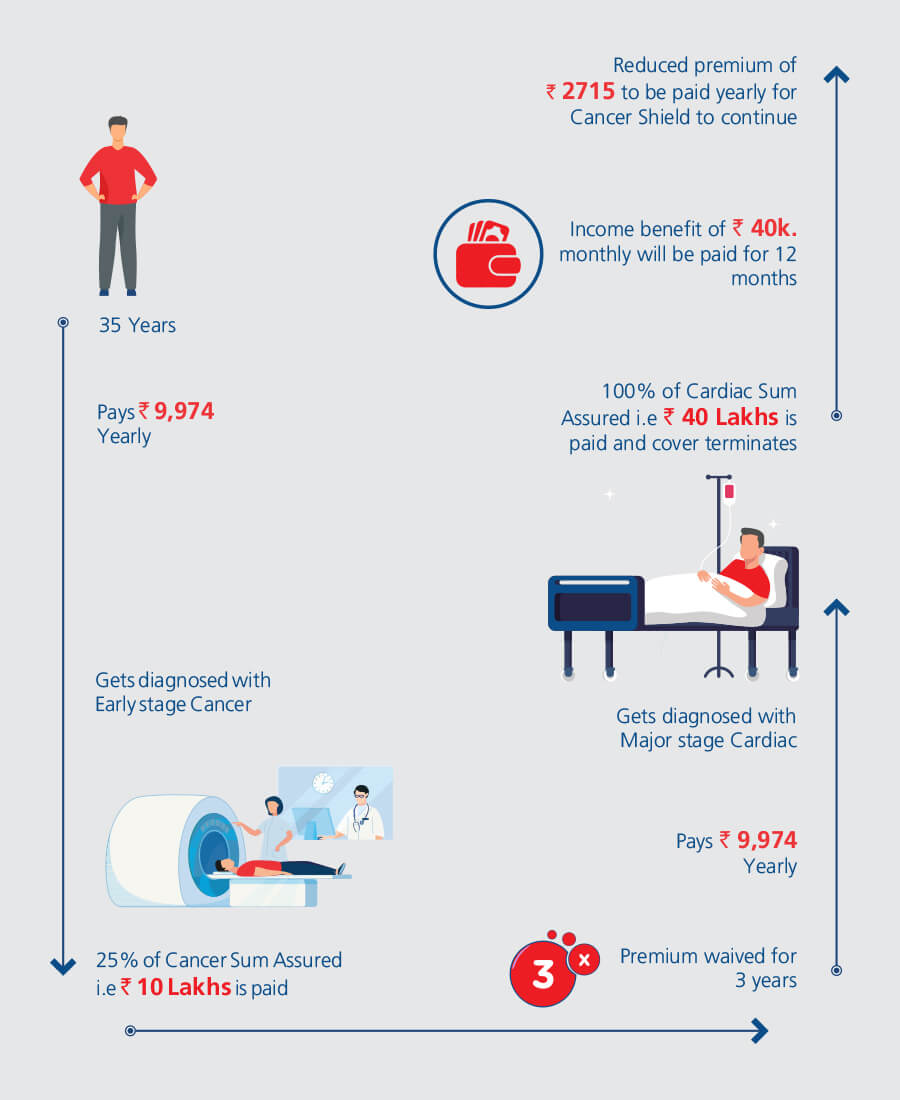 In Media
Kotak Life forays into Comprehensive Health Insurance segment


A comprehensive health insurance plan, covering most critical illnesses such as Cancer, Cardiac, Livo and Neuro
Continue Reading
Ask For Kotak Health Shield