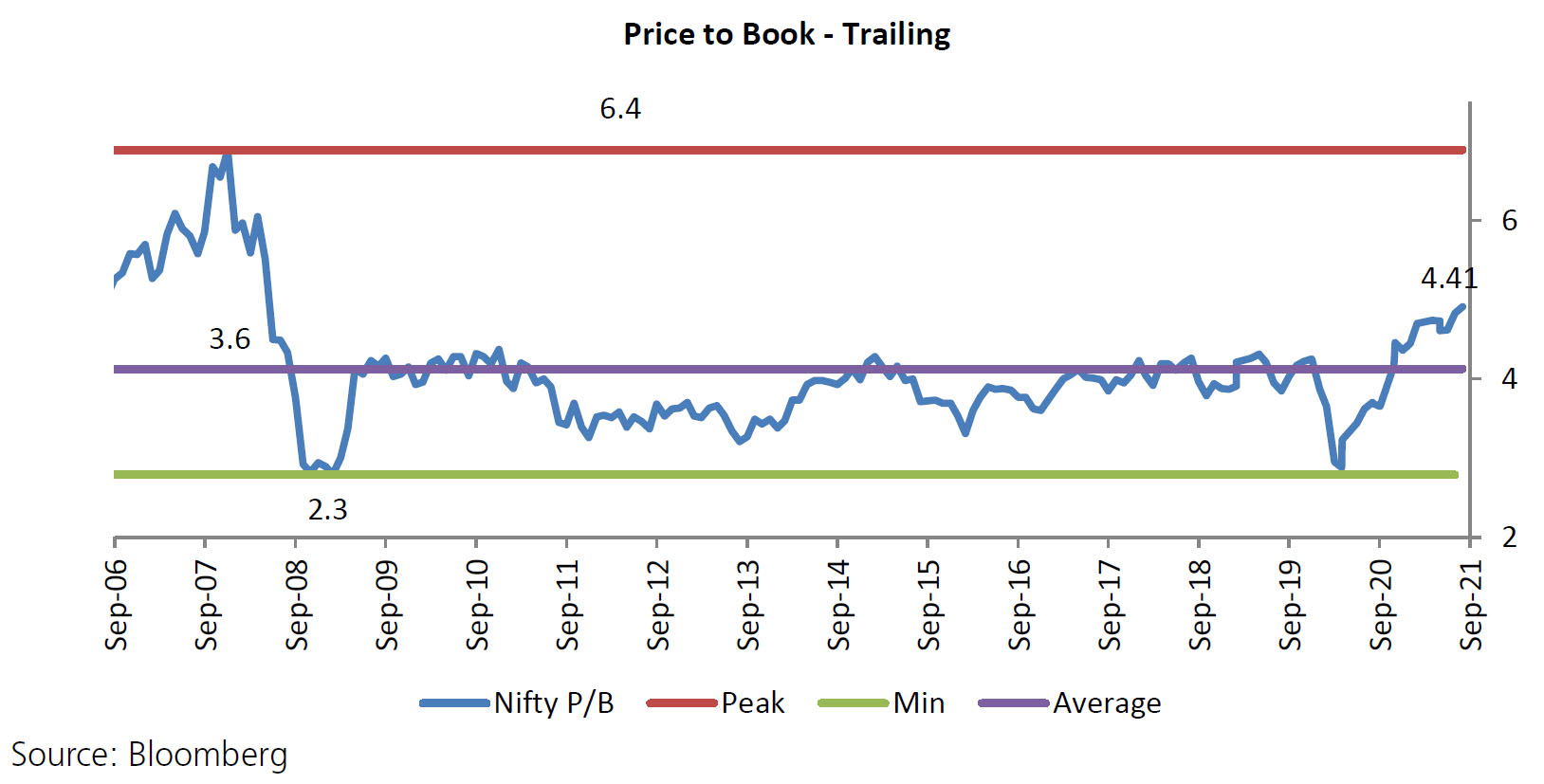 ●
Quarterly Earnings:
The BSE AllCap index (864 stocks) delivered 166% YoY growth in adjusted profits in 1QFY22 – in part due to favorable base effects from 2020. Close to 45% of YoY growth was on account of materials companies. Among the early releases for next quarter, we expect QoQ revenue growth acceleration across most of IT covered companies led by deal ramp-ups and reversal of supply issues. At the same time, the Auto Cos are likely to post muted nos on the back of Supply side issues related to the Chip Shortage which is currently a world wide problem. The availability of chips going forward will be keenly watched by the market.
Stock returns are driven more by earnings surprises than by growth. Anticipating business performance vs. expectations is an important part of investing. This has become particularly difficult now as a) the pandemic creates economic volatility, and b) the extent of 'pent up' demand is difficult to ascertain. The reopening / rebound narrative can be used to justify a wide range of forecasts; YoY growth numbers are no longer a benchmark / anchor.
●
Covid:
Daily infection numbers in the state of Kerala have come down too (7DMA from 30K a day to 15K now; positivity rate is down from c.19% in early Sept to 14%+ now). India's positivity rate has come down to 1.6%. The 7DMA of vaccine shots administered has increased sharply from under 2mn a day in the middle of May to over 7.0/8.0mn now. As of 29 September, c.883mn shots have been administered in India, c.48% of population has taken one shot+.
●
Unlock:
With fall in Covid cases, states eased restrictions by allowing restaurants to open with 50% capacity, longer working hours etc. However, Delta Plus variant poses a risk to phase-wise unlocking in some states.
●
Vaccination:
With over 890mn+ doses administered till date, India's vaccination rollout became the largest globally. ~70% of adult population received at least one dose and ~25% both doses as pace ramped up to ~8mn/day.
●
Monsoon:
After disappointing in July and August, monsoon gathered momentum in September (29% above average). This along with delayed withdrawal restored the expectations of normal average rainfall for the entire season.