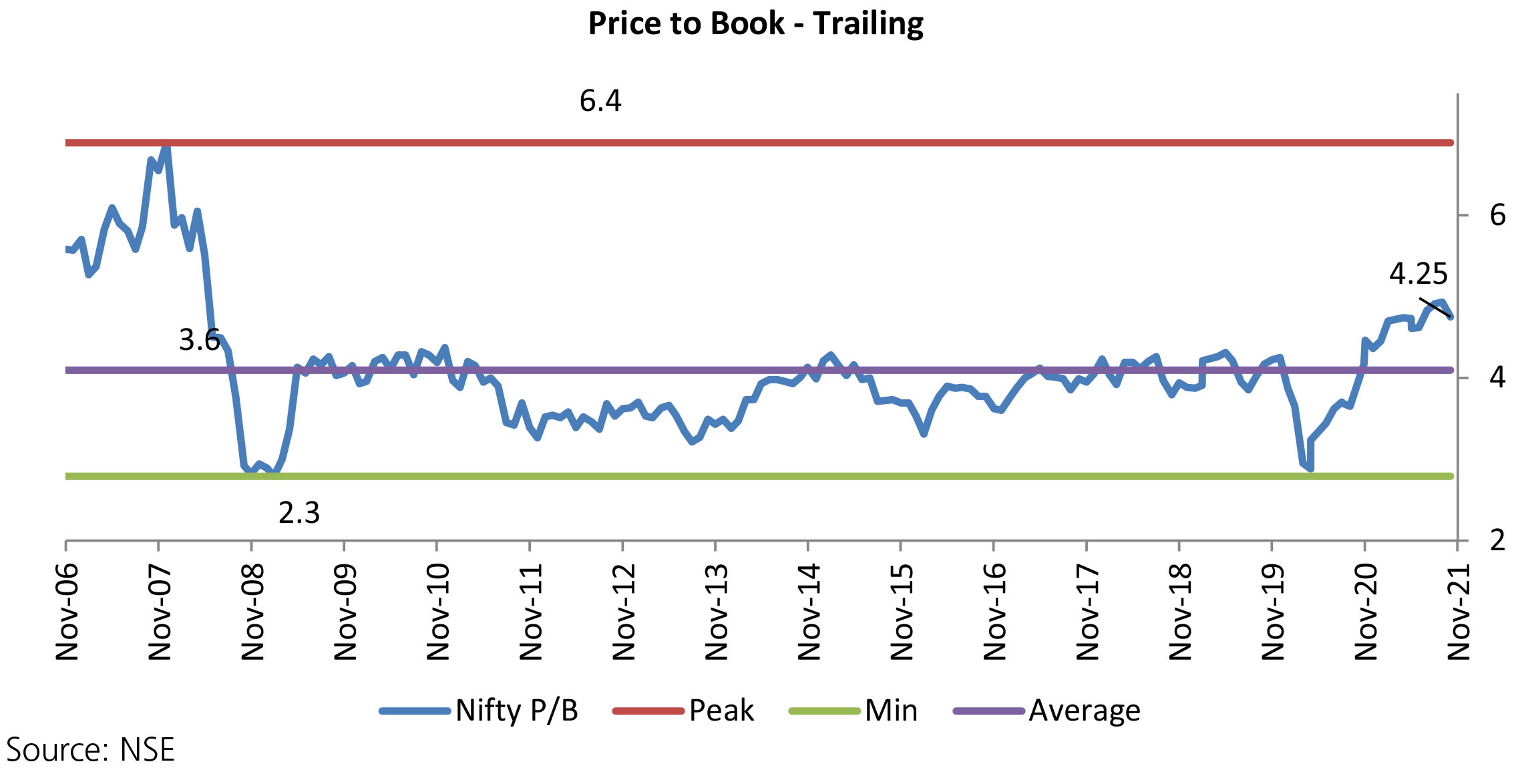 ●
Quarterly Earnings:
September-qtr earnings were strong YoY. The BSE AllCap index (864 stocks) delivered 36% YoY growth in adjusted profits in 2QFY22, though the ex-Energy/ Materials growth was a more modest 15% YoY (Financials accounted for c.60% of this ex-commodity growth) .
2QFY22 earnings across Financials saw a seminal shift in underlying stock drivers with share prices in the quarter reacting finally to core operating profit numbers vs asset quality (slippages), which was the primary share price driver over the past five years. For IT, revenue growth acceleration continues with returning margin defense and earnings beats, hiring momentum continues to meet demand, while growth confidence has risen.
There have been cuts to earnings estimates in the Autos space, more to do with the chip shortage which is imacting supply, although even demand- especially for 2 wheelers has been lower then expectations. However, on the aggregate, there has been no cut in earnings as the Finacials have made up for the cut in the Autos
●
Covid:
Total Indian daily case are falling, as single day new cases have been below 20k for the past many days. As of 29 November, c.1.2bn shots have been administered in India (c.57% of population has taken one shot+). It is expected that .62% of adult population will be vaccinated by Dec 2021, while activities have started on opening of the economy post second wave
●
Unlock:
With fall in Covid cases, states eased restrictions by allowing higher capacity, longer working hours etc. However, Omicron variant( though early days yet to say anything on the same) poses a risk to phasewise unlocking in some states.
●
Politics-Farm Laws:
Ahead of the crucial state elections in UP and Punjab early next year, the Govt announced the decision to repeal the 3 contentious farm laws as farmer unions continued to oppose them despite several round of talks
●
Monsoon:
Late withdrawal of monsoon ensured that the rains were "normal" in 2021 with a deviation of ~1% from its long period average. Rabi acreage at 34.61mn hectares was up 7.3% over the year ago period