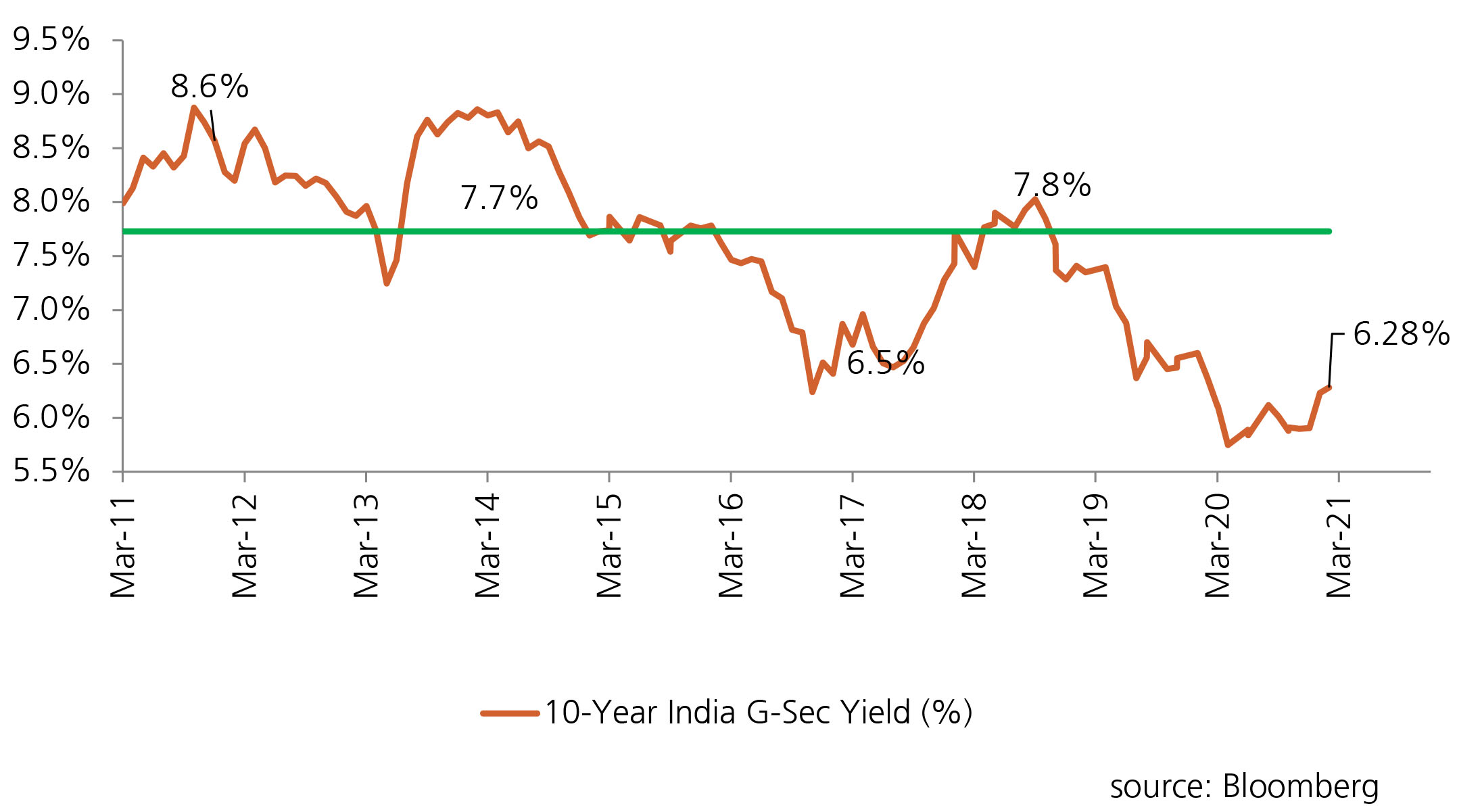 While the benchmark yield continued to trade in the broad range of 6.19 – 6.25 for a good part of the month, the last week witnessed the yields falling to 6.12 on the back of an auction cancellation, improved demand as markets looked upto the Central Bank for greater open market operations in a bid to provide a relief to stressed valuations and government's improving cash balances. The spreads vs the State Development Loans and AAA PSUs also witnessed some contraction.
The auction calendar announced at 60% of the gross for H1 at Rs 7.2Tn was broadly in consensus with market belief, along with the retention of inflation target band of 2% to 6% for the next five fiscals.
Improved GST collections for the month of February at Rs 1.24Tn compared to Rs 1.13Tn in January lends leading to beliefs of improving revenue for the government and sustained pace of OMOs in next fiscal will keep yields bound to 6.20 – 6.50 range for the H1 2021-22.